Click Here to Return to Milestones
More One-Room School: Pictorial
Milestones Vol 4 No. 2
A 1901 Map of Beaver County by J. L. Engle indicated 125 rural schools. In 1978 nearly 60 remained in one form or another. Most were homes, but some served as barns, garages, community halls, or churches. Two were museums.(It would be three today with Mercer School moved to Southside Village.) One was a bar, and several were empty and deserted.
Editor: I wonder how many are still standing now in 2010?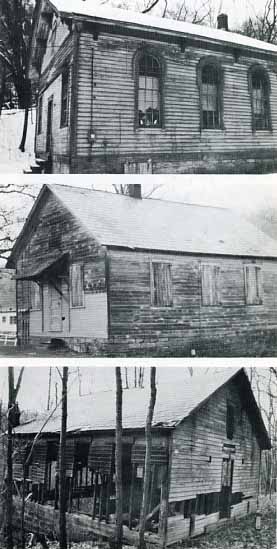 Top: Rockport School, Ohioville(Smith Ferry) Middle: Soap Run (Ferndale) School, Franklin Twp. Bottom: Groscost School, South Beaver.