Click Here to Return to Milestones
New Brighton As Central Hub for the Movement and Locations of Safe Houses: Milestones Special Issue
Milestones Vol 30. No. 2
In New Brighton various hiding places for slaves were devised. The Quakers were the original abolitionists. The Townsends, living in New Brighton, were Quakers and were leading "conductors" that offered their homes as "safe-houses" for the slaves as they journeyed to freedom in Canada.

By 1830 Benjamin Townsend had built a stone house on the east side of Penn Avenue just south of Allegheny Street. In this house an ingenious trap door to the cellar led to an artificial cave which had originally been built as a vegetable and fruit cellar. It extended under the hill from the northeast corner of Penn Avenue and Allegheny streets. In the 1850s this provided an excellent hiding place for fugitive slaves (1938 History of New Brighton 66), and is supposed to have been one of the most important underground railroad stations between the Ohio River and Canada. The fugitives were fed and sheltered there until transportation could be arranged to the next stop.

David Townsend, considered "the father of New Brighton" also hid slaves. His safe house was on an island in the Beaver River (Bausman 1142).

Others who helped were Milo Townsend, his father Talbot, and his cousin Evan Townsend as well as James Erwin, Timothy B. White, E. Elwood Thomas and his wife, and others, who worked together with Benjamin and David Townsend to help the fugitives.

Apparently Milo Townsend and his wife, Elizabeth also had a hiding place in their home, for on June 25, 1855, in a newspaper article pasted into one of Milo's scrapbooks, an unknown writer said of Milo and his wife, "Their doors have been open for the hunted slave" (Scrapbook IV 60).

Gladys Wilson, writing for the Beaver County Times , reported the following: In an attic belonging to her husband's relatives in Friendsville, Maryland, Karen Helbling, a Beaver County historian, found numerous letters from Benjamin and Milton Townsend about wagon loads of vegetables that were to be shipped to the Townsends. Helbling believed that the vegetables might be slaves. She learned that runaway slaves from the South came frequently to Benjamin Townsend's home, and that his wife and friends made clothing for the fugitives. (Beaver County Times , "The Sunday Times Magazine" 10).
New Brighton: Locations of "Safe-Houses"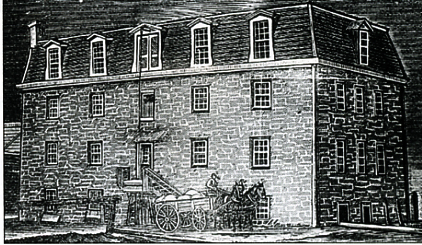 David Townsend's Flour Mill--Townsend, the "father" of New Brighton, planned the town. He was a conductor who hid slaves on an island hear his flour mill on the Beaver River. The mill was built in 1828. He would then transport them to houses of safety in New Brighton.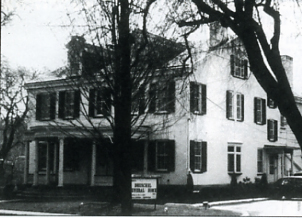 Robert Townsend--This house, currently the J.& J. Spratt Funeral Home, is located on Third Ave. The rear of the house had easy access to the river and has a secret room in the basement.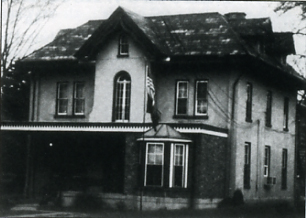 William Penn Townsend--His house is located on Penn Avenue. Fugitives were hidden in a secret room on the third floor. The room could accommodate 10 people.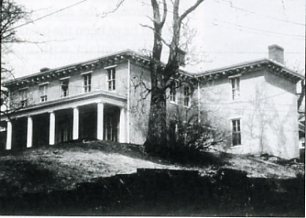 This Townsend house, located at 13th Street on the hill above Rosalind Candies, had a hidden trap door leading to a secret cellar room.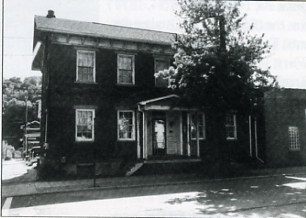 Located at 5th Avenue and 11th Street across from the Merrick Art Gallery, this house was used as a part of the Underground Railroad.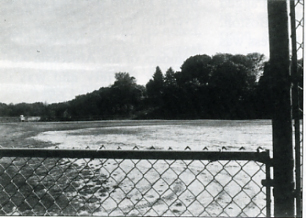 Benjamin Townsend--This house was located on the playing fields of New Brighton Middle School. He hid fugitives in a concealed cave on the hillside behind the house.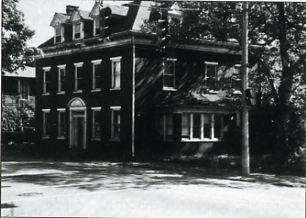 Doctor David Stanton's house on Third Avenue and 13th Street was where sick and injured fugitives were treated.