Click Here to Return to Milestones
Milo Townsend: Ardent Abolitionist: Milestones Special Issue
Milestones Vol 30. No. 2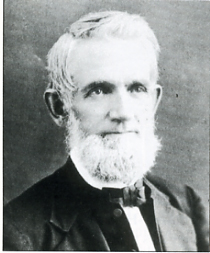 Milo Adams Townsend
Milo Adams Townsend (June 20, 1816-August 14, 1877) was the oldest son of Quaker parents, Talbot Townsend and Edith Ware Townsend of New Brighton, Pennsylvania. Milo was at various times a schoolmaster, a printer, and a bookseller and stationer.

In 1841 he married Elizabeth Updograph Walker. They had two children, Lemuel Garrison and Charles Walker.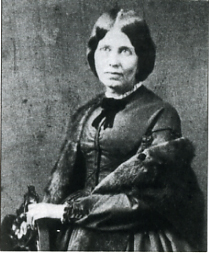 Elizabeth Townsend


William Lloyd Garrison in a letter to his wife, Helen E. Garrison, August 16, 1847, pronounced Milo to be one of America's truest reformers whose reformatory pen was potent. He stated that Milo appeared to have given attention to every branch of reform

As Garrison wrote, Milo was involved in almost every social movement of the time: antislavery, temperance, prison reform, woman's rights (including suffrage), education, experimental communities, the needs of the poor, improved labor conditions.

The antislavery movement was, however, probably his greatest concern from the 1840s through the early 1860s and must have been the basis for his initial contact with many abolitionists. Milo also provided a safe-house for fugitives. For a while he was editor of the Anti-Slavery Bugle in Lisbon, Ohio.