Click Here to Return to Milestones
Darlington Houses Believed Used As Stations: Milestones Special Issue
Milestones Vol 30. No. 2
Information passed down from generation to generation attributes involvement in the Underground Railroad to a number of other Darlington houses.

The following homes have the best tradition associated with them, but other homes perhaps also were used.
Sprott-Wallace House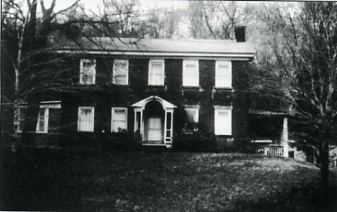 This house served as a destination for fleeing slaves. They were hidden in caves/mines in the hillside behind the house. Thomas Sprott, one of the original owners of Greersburg (later renamed Darlington because of postal confusion with Greensburg, PA), built the house in 1804. The Wallaces, a prominent Darlington family, bought it in 1839.
Martin House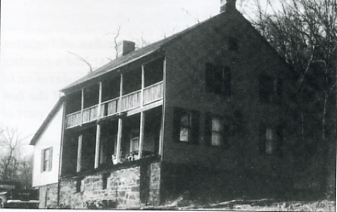 The Martin House was also a station on the Underground Railroad. From here fugitives were transported to the Bradfords or directly to Salem, Ohio. The house, located on Rohrmann Road, was built in 1805. This house, fully restored, is shown from the back with its spectacular porches.
Darlington Residence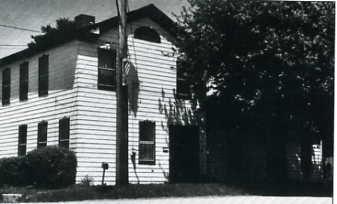 This house, on the corner of Route 168 and Plumb, was probably used to hide fugitives. Although this is perhaps the house with the least documentation as a "station," tradition in Darlington has always considered the house as an involved residence. Several years ago a hidden cellar was discovered here.