Beyond The Town
A Beaver asset is the neighboring communities which together form the Beaver Area. In the communities of Bridgewater, Vanport and Brighton Township are many fine 19th century homes, many of which have interesting histories.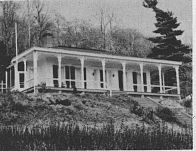 "Craigbraae", Division Lane, Vanport Borough Township. The present home of the George Wildman family. Built around 1870 in an unusual style that is reminiscent of the gracious homes of the deep South. The house was custom-designed by its original owner to accommodate the special needs of his invalid wife, who was confined to a wheel-chair.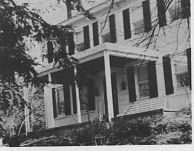 The McCleery Home, top of Tuscarawas Hill. Built around 1835, House and farm acquired in 1867 by judge Joseph C. Wilson, great-grandfather of J. T. Anderson, Jr. of Beaver and his three sisters, one of whom, Mrs. John McCleery, is the present owner . Pictured and described in Caldwell's Illustrated Centennial Atlas of 1876 .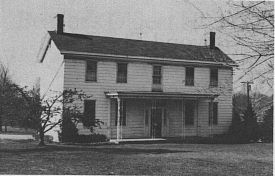 The Scott Farm House, Tuscarawas Road. Original portion of house is a log cabin, constructed before 1824. A four-room addition was added in 1845. This house was also pictured in Caldwell's Atlas, with the name "Our Old Homestead". Present owners are Dr. and Mrs. Robert Faris.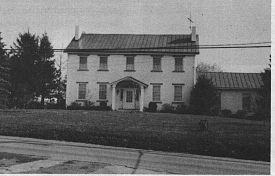 The Old Tavern, Tuscarawas Road. Built around 1835, and restored to original condition a few years ago by Mr. Walter Poe. Reputed to have been a tavern and stage coach stop on the line running to Lisbon, Ohio. Possibly a stop on the Underground Railroad for run away slaves. Present owners are the Carl Vandevorts.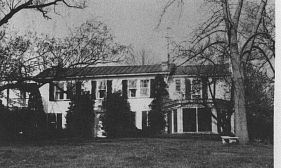 The Young Home, Dutch Ridge Road. Stands on tract of land originally known as "Felicity", conveyed to John Strawbridge in 1786. Original portion of house constructed before 1834. Had been located alongside Dutch Ridge Road, but shortly after the turn of the century was moved to its present location high on the hill. Presently owned by Mr. and Mrs. John Young.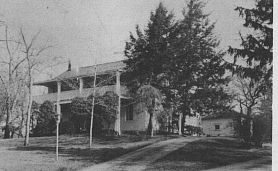 The Gilchrist Home, Western Avenue, West View. Original Portion of house constructed in 1808, with an addition built in 1828. Shown in Caldwell's as the "Mt. Pleasant Hillside Farm", whose owner was Squire A. B. Wolfe. In a period of 165 years, only four families have lived in this house. Present owners are Mr. and Mrs. Merle Gilchrist.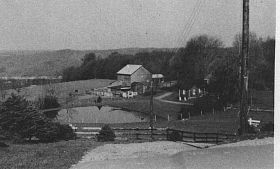 The McLaughlin Farm, Brady's Ridge Road. Old farmhouse and summer kitchen on farm owned by Mr. and Mrs. John McLaughlin, Jr. Built around 1835. Nestled in a valley, among farm fields and fine trees, and with an adjacent farm pond, this presents one of the finest pastoral scenes in Brighton Township.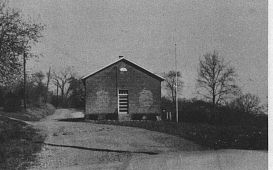 Built in 1844 and recently restored by Beaver County's Little Red School, Inc. Located on Brady's Run Park Road.